Share Your Time, Talent and Treasure
God blesses our community and transforms lives, calling us to be good stewards through—the Hypothermia Shelter, Food Pantry, Food4Thought, Hot Meals, Family and Adult Education and Support, Vacation Bible School, Music and Worship, and many other ministries and community service programs. Your generosity of time (volunteer service), talent (sharing your expertise) and treasure (offering financial gifts) allows us to do God's work – thank you!
Help us by making an ongoing or one-time financial gift, by volunteering your time and by sharing your experience and talent toward our work. Here's how you can make a difference:
DONATE NOW
Check or Cash
Donate by Check or Cash
Place cash and checks in the offering plate during any worship service, or mail your check to Epiphany Episcopal Church, 3301 Hidden Meadow Drive, Oak Hill VA 20171.
Recurring Gifts Through Your Bank
Setup Recurring Gifts Through Your Bank
Set up automatic recurring payments directly from your checking or savings account at your bank. Go online, call or visit your bank to set this up.
Give Online
Give Online Through Realm (Single or Automatic Recurring Gifts)
Use the button above to make a single gift or to set up automatic recurring gifts online. For recurring gifts, log into your Realm account, select "Giving" then "Gift." If you worship at Epiphany, your email address may already be in our Realm database. To activate access to your Realm account, select the 'Register Now' link on the Sign-in screen. If you need assistance, please email Keola Nosaka at servanthood@EpiphanyEC.org.
Text Your Contribution
Text Your Contribution (Single Gift)
Text EEC to 73256, or use the QR code below. You'll receive a text link to a one-time, set-up page. Once your setup is complete, you will not need to go through the setup process for future gifts by text.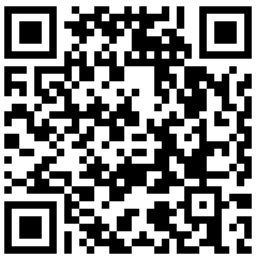 Donate While You Shop
Donate While You Shop

Smile.Amazon.Com – When you shop on Amazon, use smile.amazon.com and set Epiphany Episcopal Church, Oak Hill VA as your charity (or go directly to smile.amazon.com/ch/26-0572011). Epiphany will receive 1/2% (a half of 1%) of your eligible quarterly purchases. Selection and prices are identical to the normal Amazon site.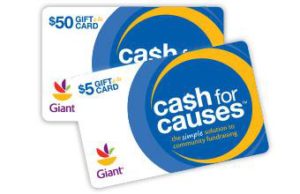 Giant Cash for Causes – Purchase Giant Food gift cards in denominations of $25 or $100 directly from Epiphany. Five percent (5%) of your gift card purchase goes to Epiphany. Please contact Susan Buckner at fundraising@epiphanyec.org for more information or to place your order.

Scrip (gift card purchase program) – Epiphany offers a number of other gift cards in various value denominations from popular retailers like Amazon.com, Food Lion, Great Harvest Bread, Sam's Club, Target, Walmart and Whole Foods. Epiphany receives a percentage of the value of each gift card purchased. Find out more information about our Scrip program here. Please contact Susan Buckner at fundraising@epiphanyec.org for more information or to place your order.
PLEDGE NOW
If this is your first time making a pledge, fear not! A financial "pledge" is nothing more than making a "commitment" to give some amount over a period of time.
"Whoa! Making a financial commitment sounds scary!"
Actually, we make financial commitments all the time. Think of your monthly cell bill or Spotify Premium or Netflix subscription. It's the same when you fill out a pledge form. You're simply letting Epiphany know how much you're planning to give Epiphany over the current or upcoming year, broken down by week or month. Unlike your Spotify Premium subscription, however, the funds you pledge (commit) to give, go directly to help Epiphany build God's kingdom in the present.
How much should I (or my family) pledge?
Some people pledge to give a modest amount each week or month, while others pledge to give a generous amount each week or month. The critical thing is to make a pledge to give joyfully – to help Epiphany have the resources needed to do ongoing work to God, you and our community.
Here are a few thoughts:
If you "sacrificed" by not having just one Starbucks tall latte a week, you could pledge $221 a year. "Whaaat," you say? Let's do the math: $4.25 per week (no latte) x 52 weeks = $221. Oh, and let's not forget you may be able to take a tax deduction on the $221 you give to Epiphany – not so for the lattes.
You decide that this year you can live without the new Samsung Galaxy Note8, thereby saving you $40 a month. That equals $480 a year.
What if you decide you and your family can skip Applebee's once a month and give the $85-a-month savings to Epiphany. There's $1,020 a year to help our outreach programs.
Now for the "fine print" about "proportional giving" and the word, "tithe":
In the examples above, we talk about finding or figuring out an "amount" to give. There is another way to think about giving – giving a percentage of your income (proportional giving). Taxes are a good example of this – it's a percentage / proportion of your income.
Many people find that giving a percentage of income is the most practical way to figure out how much to give. Again, this is called "proportional giving," because you are giving a proportion (percentage) of your income (before taxes and deductions). The Bible even has a specific category of proportional giving called a "tithe." A tithe is 10% of your income given to God. In practice, many give less than 10% and a few give more, but 10% (tithe) is the biblical standard.
Don't let proportional giving scare you. Also, don't let tithing (giving at a level of 10%) scare you away, either. Similar to the examples above, you start modestly then each year you incrementally give a little more percentage of your income.
Here is a simple example:
You earn $7.50 per hour and work fulltime. That's $15,600 a year in income before taxes and deductions. If you give proportionally starting at 2% of income, that's $312 a year ($6.00 each Sunday) to Epiphany. Next year, maybe you're earning $8.25 per hour. That's $17,160 a year. So, you decide to bump up your proportional giving to 3%, that's $515 a year ($9.90 each Sunday).
The "big" idea is to make a pledge to give a percentage of your income, then grow the percentage over time.
Once you've arrived at a pledge amount, follow the link below to download and complete a pledge form. You can hand your pledge form to Don Brill, Epiphany's Treasurer or email your form to him at finance@epiphanyec.org.